About This Event
--
PLEASE RIDESHARE - Parking is limited around the venue. We strongly recommend using rideshare apps like Uber or Lyft for transportation to and from the venue. There is a designated rideshare pick up / drop off location near the entrance for your convenience.

Need an Access Code? Sign up for our newsletter to get new show announcements, exclusive presale codes, rental discounts and more. Sign up HERE.

*Presale codes are usually sent out on Thursdays at 10am as part of our weekly newsletter.
This show currently has no COVID safety requirements for attendees. This is subject to change. If this changes we will be sure to update this page as well as notify all ticket buyers via email.
Artist Info
Whitechapel
At this stage in the game, the name Whitechapel commands respect. Already sitting on one of the most enviable catalogs in contemporary metal, in 2019 they dropped The Valley, showcasing a confident evolution in their sound and standing as a true landmark release that sets a new standard for the genre. "To me, it was like the stars aligning for us to create our almost perfect record in regard to songwriting, vocal performance, the mix and master, and the artwork," says guitarist Alex Wade. "We like to look at our albums as chapters of our career, and that is one chapter I will never forget. I think it really solidified that we can embrace a new sound, and if we execute it properly, then the fanbase is going to support and enjoy it." In 2021, they return with that album's successor, the mighty Kin, which is an even more dynamic and diverse collection, further advancing the band's sound into new territory without losing sight of what brought them to this point. "I feel with every album, we learn what worked best on the last one and try to utilize that in our writing. Early in the writing, there was some discussion of the album being like 'The Valley' part II, not literally called that, but in how the songs sound and flow through it. It's very much a storytelling type record like 'The Valley' was," adds vocalist Phil Bozeman, "Musically, we just want to create what we vibe with at the given moment. We write music with how we feel and not what is expected of us, while lyrically the idea of continuing from the story of 'The Valley' was always the goal."

The commencement of writing for the album was a direct result of the Covid pandemic, the band having several tours lined up to finish out the cycle for The Valley, but when these got cancelled, they decided to refocus their energies and begin working on a new record. "We started writing sessions beginning in May and would write for usually a week solid, then take a few weeks off to let everyone digest that material, reset and gain new ideas and perspectives on the songs, then get back together for another week to continue the process," says Wade. Working for the first time with drummer Alex Rudinger, who has been touring with them since 2019, they treated writing like a job, working from 12pm to 7pm before taking a break, and if they found themselves grinding gears on a particular song, they would shift to working on another one, which helped refresh them. Wade also admits that following The Valley was initially a daunting task, something that he soon overcame. "I can't speak for everyone in the band, but personally, I did feel slightly intimidated at first, wondering if we could summon that kind of magic again, but after hearing some of the demos we were working on, I felt more confident in being able to recreate a similar vibe to 'The Valley' on the new one. I feel like our songwriting is done in layers, and as each layer is created and placed into the songs, they begin to take on a life and personality of their own. So, with each layer, you get more confident in the songs and the impact that they are going to have." The result is a collection that explores a lot of sonic and emotional territory, and for the first time, it could be said that a Whitechapel record is as much a rock album as it is a metal one, an assertion Wade agrees with. "It's still very much a metal album, I don't think you would hear any of the songs on mainstream radio, but there are elements of the record that have more of a rock and open vibe. We really wanted these songs to breathe and have life and to sound bigger than anything we've made so far. We have explored more singing on 'Kin' too. It wouldn't make sense to have the majority of the fanbase enjoy that sound and then shy away from it." This is not to say that the band have lost their hardest edges, with the full-on death metal assault that kicks off both "Lost Boy" and "To The Wolves" as brutal and serrated as extreme metal gets, and while Bozeman explores his wide-ranging singing voice more, he also cuts loose with his trademark roar across the album's eleven tracks.

With Bozeman exploring childhood trauma on The Valley, it was their darkest release to-date, but its successor, which continues the story told on that record, is darker still. The album title pertains to relatives, which is what the album is about, but the deeper meaning behind this plays into the idea that the vocalist's alternate reality/persona is his kin as well. "It's a fictional representation of a non-fictional story. I'm coming from a 'what if' standpoint. I'm also representing it in a way that conveys a more deep and dark frame of mind. This is all about what I could've been, had I decided to take the dark road. For the sake of storytelling, there are supernatural elements in play here as well," explains Bozeman. While each song is complex and would require going line by line to truly break down what they are actually about, Bozeman offers explanations of the first three. Opener "I Will Find You" takes place right after the last track off The Valley, "Doom Woods", which sees Bozeman entering into his life following the events characterized on that album. "However, I am being followed by my alternate reality/evil self. It's the part of me that can't let go and will go to any heights to find the real me and pull me back into the dark past that I want to move on from." Then there is "Lost Boy", where the vocalist and his alternate self meet for the first time. "He tries to convince me into going into his reality, which is a false sense of security. He knows I'm at a vulnerable point of my life, and this is a perfect time to pull me in. However, I resist and the alternate me is cast back into where he came from." This leads directly into "A Bloodsoaked Symphony", which sees his alternate self living through the tragedies of his life in a never-ending loop. Eventually the character kills himself only to find himself in the same world, but it's dark, depressing, and he's full of delusional thoughts. "My parents are with him, but in a brain dead, corpse-like state, but his delusion sees it as a way to be together. Throughout the song, he relives certain parts of our past life but with different outcomes."

These haunting lyrics and themes are accompanied by album art designed by Jillian Savage - as Wade explains, "The artwork was a concept that was developed by Ben Savage and the band that was hand-painted by Ben's wife, Jillian Savage. Ben arranged a mock-up of what we were envisioning digitally, then they projected that image onto a canvas, and she painted the piece in a pointillism style - dot by dot - over the course of several weeks. The result produced the perfect vibe for the more artistic direction of the record. Not only was the music painstakingly labored over, but the art was too."

Tracking of Kin was predominantly done at guitarist Zach Householder's home studio with producer Mark Lewis producing his fifth straight Whitechapel album, making for a very comfortable working environment. "Creating records with him has an effortless flow to it, and we can track things pretty quickly and efficiently these days," says Wade. "Mark has a great ear for giving us unique and complementary guitar and drum tones for the songs we are trying to record." Spending two weeks hunting for the right rhythm guitar tone before commencing, like writing, the band treat tracking like a job, putting in the hours between 12pm-8pm, Monday to Saturday, which is the most productive way of working. The tracks were then sent off to David Castillo at Ghostward Studios in Sweden in February 2021 for mixing, Ted Jensen mastering it in Nashville in March, making for a total of ten months spent on the record, the longest the band have worked on one to-date. Now, having another album they can be as proud of as its predecessor, it stands them in good stead as they look toward the future. "I see more growth and a limitless potential," says Wade. "I think we found a great formula on 'The Valley', and we used that to create another monumental record for our career that I can't wait for people to hear. We hope to continue to grow our fanbase with this new album, and always seek to move in a positive direction. I'm excited as the pandemic lessens for the touring world to come back to life and to be able to perform these massive songs we have created in the manner they were meant to be heard - live and loud."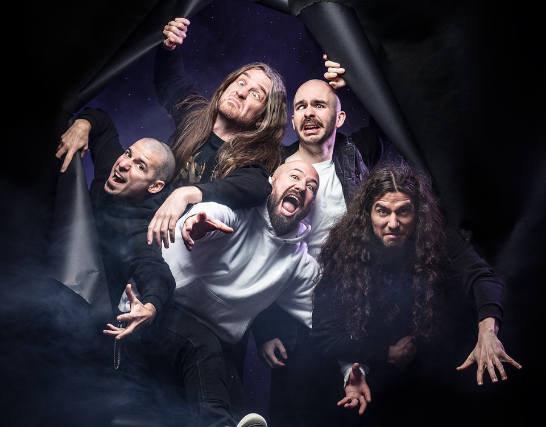 Archspire
Archspire's 2017 Relentless Mutation was a cavalcade of speed and extremity — blasting, accelerating and, in partial reference to its title, "mutating" as each song unfolded, all the while rapid-fire, shotgun vocals blurred the lines between a man's throat and additional instrument. It was, unquestionably, an innovation of sound and technique — Archspire had broken the speed barrier while creating songs memorable as they were unabashedly extreme for extreme metal. Thus, the pressure was already there to top Relentless Mutation when the band started to compile new songs in 2018. The global pandemic heightened the situation (read: no touring, expanded free time) and caused Archspire to turn inward and apply additional rigor to their songwriting process, albeit painstakingly so. But by the end of the fraught calendar year that was 2020, the band emerged with their fourth studio album, Bleed the Future.

According to the members of Archspire — vocalist Oli Aleron, guitarists Dean Lamb and Tobi Morelli, bassist Jared Smith and drummer Spencer Prewett — they originally went into the making of Bleed the Future under the idea they would finish the album in between the various tours scheduled for 2020. Of course, none of that happened, prompting the band to do more pre-production than at any time in their career. Archspire then subjected the album's eight songs to near-constant critiquing that ensured they came away with a product, that in their estimation, is their best to date.

"The benefit we had was that Relentless came out in 2017," says Lamb. "Since then, we toured more than we ever did before. We had the viewpoint of 'What do crowds like? What parts should we write more of? What parts do people give us good feedback on?' We wanted to expand and write those parts more consistently — there are more hooks and when we do have hooks, we wanted to repeat those parts so people will know that this is the catchy part of the song."

"The most important thing was that we had clever songwriting," adds Prewett. "We wanted the album to be more accessible to more people but still keep it extreme, fast and technical. So, we changed our process this time. We recorded rehearsal every day and listened to what we did afterward. We'd then come back to the jam spot and change riffs and ideas based on what everyone was thinking about during the week. It resulted in an album that everyone was happier with."

Archspire also had the stated goal for Bleed the Future that they wanted to get faster. While such a feat may defy reason given their previous output, the band wrote their fastest song to date — the album-closing "AUM," a cut that opens up with an audio recording of a German friend of Prewett's who, according to the drummer, enjoys ragging on Archspire. Comedic clips aside, "AUM," caps off an album that pushes the boundaries of speed but also is textured — Smith's ethereal basslines often serve as mid-song interludes, while Lamb and Morelli weave melodic, spiraling guitar lines that annihilate the fretboard during "Abandon the Linear," "Bleed the Future" and "Acrid Canon." Accordingly, the members of Archspire were keenly aware of the expectations placed upon them after the success of Relentless Mutation. The online comments regarding whether they could top Relentless Mutation was also occasionally on their minds when composing Bleed the Future and prompted the band to ensure that all five members were happy with everything — down to the last riff, vocal line, bass run and drum pattern. "Audience expectation is really important," says Lamb. "If we leave the jam spot and everyone is stoked on a song, it's pretty likely that the audience will be stoked. We have the expectation of the audience, but we also have to be pumped on the music. I feel the proudest of the music. We spent more time on the songs and got better at writing. I feel it's better music."

"It's an extremely tedious writing process," adds Smith. "If anyone isn't feeling a riff, we scrap it and have to find something we're all happy with. It can be super-frustrating in the moment, but in the end, we have something better. We want everything we write to be a step up and I think we achieved that with Bleed the Future."

The album is accompanied by a concept developed by Aleron that begs the question: What happens when humans start giving birth to non-humans? Born from a weird dream the vocalist had, Bleed the Future's concept does not have finality or a conclusion. It does, however, posit a few ethical dilemmas to ties into Archspire's long-running science fiction themes.

"I thought about what if those things they were giving birth to could actually benefit them in the future so they wouldn't want to reject them," says Aleron. "What would happen to the humans that weren't born? Would they go to a different dimension? I played with that whole idea because I hadn't seen a horror movie where that was the theme. It worked for all the songs. The only social commentary is that people don't know what they're giving birth to — if you put someone on this planet, you don't know whether they're going to be good or evil."

Bleed the Future was recorded in October and November 2020 at Flatline Audio in Colorado with producer/engineer Dave Otero. This was the second consecutive album the band worked with Otero. According to Morelli, the recording process was seamless. "Dave was already familiar with what we each can do individually," he says. "This time, he was more prepared to tackle those elements. How he tracks was more focused on what we were capable of and I think it really shows here."

As live show activity for 2021 hangs in the balance (Archspire currently has dates lined up for November), the pandemic has prompted many bands to re-think their new album release dates as well as how to stay visible in a world currently without touring. But, with a fanbase that has embraced the band's online presence that includes playthroughs, tutorials and now, cooking shows (!), Archspire heads into the Bleed the Future album cycle the benefactors of their commitment to touring and, most of all, position as one of death metal's most forward-thinking bands.

"We have a lot of awesome fans, so I think they'll be there to support us and pick up the album because they like the music," says Lamb. "We're a self-managed band; we've been working with the same label for ten years and I think the outcome will be good. Would it had been better if we had been on a full North American tour starting a week before the album release? Sure, but I think people will come out and support us through other means. As soon as we're ready to go back on tour and everybody is safe to do so, we'll be out there."
Line-up:

Dean Lamb : guitar
Spencer Prewett : drums
Oliver Rae Aleron : vocals
Tobi Morelli : guitar
Jared Smith : bass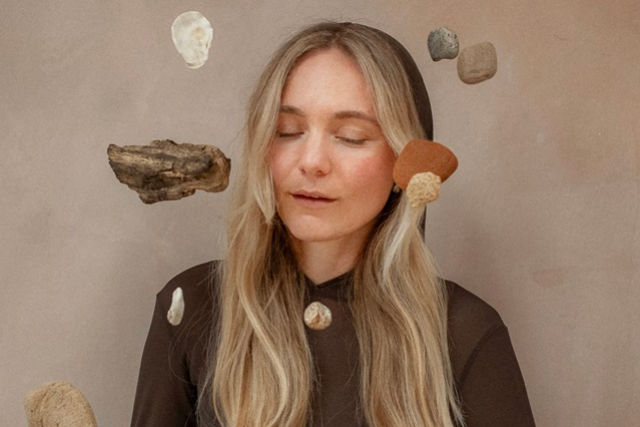 Signs of the Swarm
While bands are often lost in the mix of the digital musical landscape, Pittsburgh's Signs of the Swarm have viciously carved a path to emerge as a truly unique act. They intertwine the best of what's come before them with modern ideals to create a sound that is vital to the current deathcore movement.
The band's recent signing to Century Media Records brings them into the fold with deathcore's cream of the crop, including the likes of Lorna Shore, Suicide Silence and more. They marked the occasion with a crushing new single titled "Unbridled" along with a music video, which sees the band finding new peaks to their devastatingly brutal sound.
The track kicks off with a whirlwind of pummeling guitar chugs, drum blasts and ominous symphonic background elements with vocalist David Simonich's demonic gutturals ringing out doom and gloom. The guitar riffs fuel the razor-sharp blast beats throughout the track, culminating with a soaring guitar solo that is punctuated by a deep, earth-shattering breakdown to close the song.
Visually, the video captures the tone of the song's title through blood-soaked, bug-ridden horror-esque scenes intertwined with clips of the band rampaging their way through the high-octane track.
Their Century Media debut follows a line of sinister musical manifestations, with four full-length albums under their belt – Absolvere, Vital Deprivation, The Disfigurement of Existence and Senseless Order. Their latest record, 2021's Absolvere, displayed the band in unholy new depths of viciousness, striking at every pocket of deathcore's variations.
From slamming brutal chugs, to black metal-tinged frenzies and groove-driven downtempo bursts of aggression, the band cohesively captured a vile sound spreading across the genre's various styles. Through Simonich's animalistic gurgling and shrieking tones, Bobby Crow's machine-gun drumming, Jeff Russo's ominous guitar work and Michael Cassese's stomach-churning bass rattles, Signs of the Swarm crafted a sound uniquely their own while paying homage to what's come before them. The band's dexterity paid off with Absolvere landing at #15 on "Current Hard Music Albums," #21 on "Top New Artist Albums" and #139 on "Heatseekers."
Signs of the Swarm have been firing on all cylinders in their post-pandemic return to full-time touring, performing at more than 220 shows and festivals during their tour cycle for Absolvere. The band brought their unsettlingly brute sound worldwide, crossing thousands of miles touring the United States, Malaysia, Thailand, South Korea, the Philippines, Australia, New Zealand, Ireland and England.
In 2022 alone, they've spread their infectiously heavy tone across the globe – supporting the likes of Carnifex, Suicide Silence, Lorna Shore, Decapitated, Born of Osiris, Shadow of Intent and more while headlining shows and hitting festivals in between. They're showing no signs of slowing down either, with more tours and festival dates scheduled for 2023.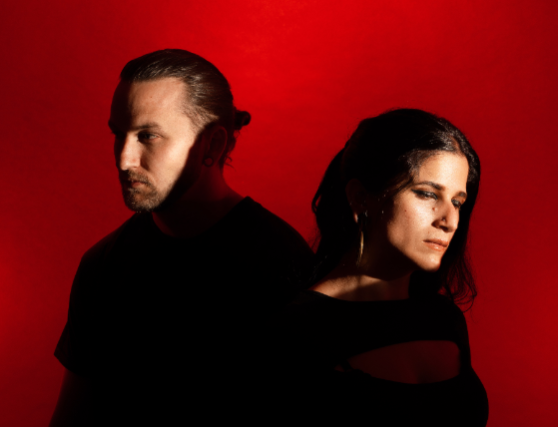 Entheos
Pushing progressive death metal in ever more imaginative directions, Entheos continue to stand apart from the pack. Incorporating elements drawn from myriad genres - including death metal, groove, grunge, electronica, slam, gothic rock, jazz, prog and more - they have evolved with every release, and now they return with the follow up to 2017's landmark Dark Future, the diverse and exhilarating Time Will Take Us All. "We knew when we started writing that we really wanted to make something darker and heavier that was still uniquely Entheos, and we knew that we wanted to make a record that really came from our hearts and captured where we want to take this band," explains vocalist Chaney Crabb. "The new album also has a strong 'trippy' vibe, not in a generic sense but meaning when you are done listening to it you feel like you've gone on a journey," adds multi-instrumentalist Navene Koperweis. "I've always loved albums that gave me that feeling. I can't say we set out to have the experience, it just sort of happened and that's something I'm proud of."
Having stripped down to a two-piece in 2020, this has helped to streamline the band and allow the core members to make the music they want to with no compromise, which is clearly to their betterment. Koperweis - who takes the role of drummer in the band's live lineup - has long written most of the guitar parts, so it was not a radically different writing process, but allowed him the freedom of complete control. "I tell people this album is more of everything that we do, except this time it's deeper in all directions," says Koperweis. "We're no longer dipping our toe in the pool on certain aspects, when we decide to go somewhere, we fucking go there." Relying less on synths and electronic production than on previous releases, a lot of the more atmospheric elements are contributed by guitar, and there is even an acoustic guitar for the first time on an Entheos record. Crabb has also pushed herself harder than ever before, interested in consistently practicing to find new pitches and timbres in her voice, and she has most certainly extended the range of her screaming. Using pitched screaming to add melodic lines in many places, this is also the first Entheos record on which she has sung. "Singing has always been something that I've intended on adding to our band, I was just never willing to force it into parts that I didn't feel like it fit into. On this album I really felt as though a lot of the material was musically calling for a more melodic vocal, so that's where I took it. I'm really excited and proud to begin to venture into that territory and apply all areas of my voice to the music that we make." The result of their efforts is an album that is affectively a single - though widely varying - piece of music. "It contains callbacks to itself throughout the album and references to past albums as well, both lyrically and musically. We wrote the album as a journey, and it's intended to be listened to all at once."
When it came to penning the lyrics, Crabb knew that she was going to write about her own "experience as a human" and approach the album based on the lingering awareness many people have, that there is so much world out there and there are so many different experiences to have - but there is so little time. However, this idea really hit home in August 2021 when she got into an accident on her electric scooter on the day she started tracking vocals. "I do not remember how I fell, but when I woke up I was really badly hurt. Gravel was embedded in my lower lip and had severed the inside of my chin from my face, my upper lip was completely split open to the point that my teeth were visible, my nasal septum bone was split in two and my nose was completely bent to one side - I ended up with 100 stitches in my face and was unable to do vocals for three months. I lost all abilities to move my nose and lips for those months, and to this day I still haven't regained complete control." Because of this accident she found herself in a strange place mentally, juggling between feeling truly happy and grateful for every second that she was alive and got to spend with the people who she loved, but also feeling completely depressed, because of all of the uncertainty surrounding her injuries. "It was hard to open my mouth, eating and talking were chores - let alone trying to sing or scream. I had no idea if I would be able to continue on as a vocalist or if my face would ever feel or look the same as before the accident. I returned to writing the album's lyrics a few weeks after the accident with a refreshed point of view on what I'd begun writing. The album took form as a journey from the depths of depression into gratitude, but ultimately as an examination of our time and how precious it is. The time that we spend working toward goals when we don't know the true outcome of them or if they'll be important to us in the future. The time that we spend battling inner demons and being consumed by negative thoughts or depression and by our own vices. The time that we spend with the people that we love. The time that we spend focused on things that absolutely do not matter. The time that slips away as we feel life passing us by - and the time that we have left in this life. Time Will Take Us All is our human commonality, and it felt like the perfect name for this musical journey." This resulted in songs such as "Absolute Zero", which is about the battle between mental darkness and lightness, when darkness begins to take over; "In Purgatory", which references the state of temporary misery that getting in the accident put her in and more broadly the unknowing of whether an individual will come out of a situation for the better or for the worse, and "Oblivion", which discusses the state of being stuck in the day-to-day of life and the lack of awareness that comes along with it.
With Koperweis handling production duties and Mark Lewis (Whitechapel, The Black Dahlia Murder) mixing the record, all of the drums were tracked by Zack Ohren at Castle Ultimate, and Koperweis tracked guitars and vocals. They also recruited former member Evan Brewer to supply the bass. "Evan's bass playing is a big part of what makes Entheos sound like Entheos, and it was important to us to have him on the record. He added bass lines after everything had been tracked and brought a lot of character and texture to what was already there," Koperweis says. Though committed to their status as a two-piece, the band does have a live lineup with Brian James (ex-Fallujah) and Robert Brown (ex-Slaughter to Prevail) providing guitar, maintaining their reputation for being a killer live band. Having delivered the best record of their career they are also in a very good place mentally, but they do not get ahead of themselves. "I like to take it one day at a time," says Crabb. "Music is a great passion of ours and we will continue writing, recording and playing live for as long as we have the ability to do so. All of the other things that come along with that will be experienced as they come."