About This Event
VIP - Sleeping With Sirens Pre-Show VIP Experience
Includes:
- One (1) GA Floor concert ticket
- Intimate Acoustic Performance with Sleeping With Sirens
- Q&A Session with Sleeping With Sirens
- Group Photo After Q&A Session
- Exclusive, Collectible Tour Poster Autographed by Sleeping With Sirens
- VIP Early Entry into the Venue
- Crowd Free, Pre-Show Merchandise Shopping
- Commemorative VIP Laminate & Lanyard
--
PLEASE RIDESHARE - Parking is limited around the venue. We strongly recommend using rideshare apps like Uber or Lyft for transportation to and from the venue. There is a designated rideshare pick up / drop off location near the entrance for your convenience.

Need an Access Code? Sign up for our newsletter to get new show announcements, exclusive presale codes, rental discounts and more. Sign up HERE.

*Presale codes are usually sent out on Thursdays at 10am as part of our weekly newsletter.
This show currently has no COVID safety requirements for attendees. This is subject to change. If this changes we will be sure to update this page as well as notify all ticket buyers via email.
Artist Info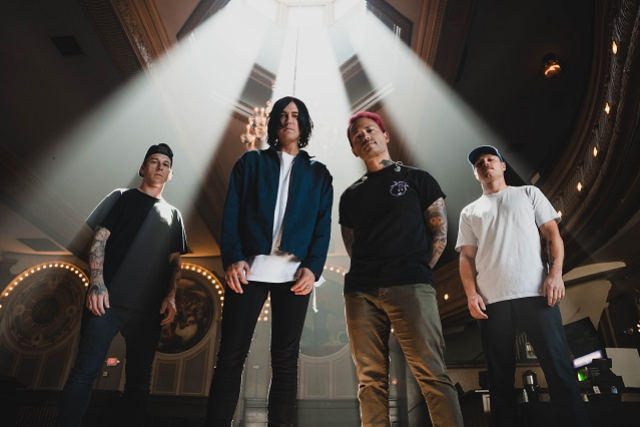 Sleeping With Sirens
Sleeping With Sirens breathe rarified air. After fourteen years, five studio albums, and thousands of shows, the band has outlasted many of their peers while crafting an undeniably unique path through modern alternative rock. With each release, the quintet — Kellin Quinn [vocals, keyboards], Jack Fowler [lead guitar], Nick Martin [rhythm guitar], Justin Hills [bass], and Matty Best [drums] - continue to hone their mix of unflinchingly honest lyricism, unforgettable riffs, and pulse-pounding percussion while boldly exploring new creative frontiers. That future-forward perspective, coupled with a deep connection to listeners, has established Sleeping With Sirens as a beacon of hope in a world desperate to find silver linings. On Complete Collapse, the band's sixth studio album, Sleeping With Sirens cut straight to the bone, as they process life in modern times. "We're coming to terms with the new reality we are in," explains Quinn. "Things have changed so rapidly, and we're all doing our best to process it. There's a feeling of heaviness to the record, both in sound and emotion. We're trying to figure out what's going on and where we're going. We've seen so much stagnation, but also a lot of change that wasn't necessarily for the better. We're realizing now that our voice, and what we're able to say or should say, needs to come through the music. It's not about what you can say on Instagram or Twitter, it's about what you're saying through your work."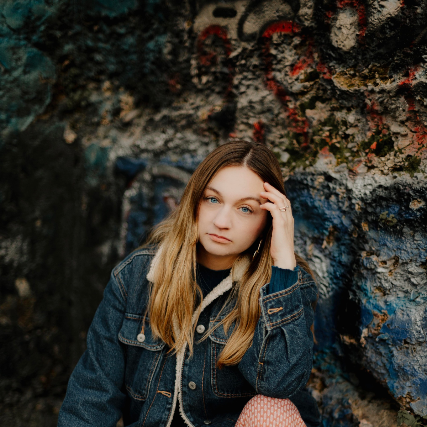 Dayseeker
Casting off the conventions of the post-hardcore genre, Dayseeker offers up their expansive fifth LP, Dark Sun. Entering the studio with budding producer and close personal friend, Daniel Braunstein, the band embraces dark undertones combined with 80's synthpop styling - showcasing decades of influence all wrapped within the band's core identity. From opening track to closing note, it's clear that the band has discarded what may have been expected and instead chosen to embrace something most artists struggle to ever find: themselves.
M.A.G.S.
M.A.G.S. is the solo moniker for Buffalo-bred, Los Angeles-based artist Elliott Douglas. His style seamlessly glides between genres ─ from funky garage to minty alt-pop ─ and hooks you in almost immediately. His universal appeal feeds his success, and it's never at the expense of his art. Elsewhere in his blossoming catalog, songs like "Mvp" and "Hi Tops" zig-zag from visceral, gnarly heavy metal to lo-fi folk-rock, respectively; his musicianship is a marvel to witness, each entry building on the last with refreshing acrobatics. 
 M.A.G.S. released his first solo record in 2015, an EP titled Cellophane, and his self-titled LP arrived two years later - securing a seat amongst the most prominent indie/alt-rock artists. With his new batch of music, Douglas displayed marked growth in vocal prowess, overall musicality and lyrical bite through the release of 2020's Lost Tapes EP. 
 M.A.G.S.' debut album, Say Things That Matter out August 13th with leading singles "Smile." "Sunrise," "Choked Out", "Beg" and "Wait" out now.